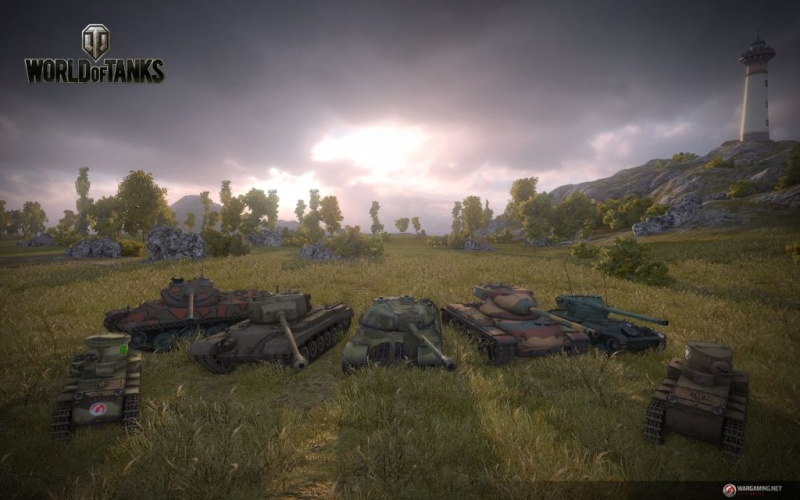 Dear Vickers,
I took serious decision.
In first or second week of July i will start making regular clan teambattles, mostly under my command, once or two times per week. I watched last WG ESL championships, I found it pretty enjoyable and interesting. You guys probably know the "Science of Victory" films. I just wanna try some tactics and test our tankskills. Also in my opinion TB are good training for Companies, Clan wars etc.
I prepare myself to TB. I am collecting tanks (13 90 and 50 100 soon in garage) plus I play with other clans in theirs Teams. I installed some nice mods, wchich I will show and recomend you soon.
WG is going to add in future Torunament Mode for teambattles, great opportunity to test ourselves.
My purpouse:
- Create a clan representation for TB. No freestyle allowed, always main battle plan and elastic players.
Our purpouse :
- training our skills: foc.fire, covering injured firend, COVERING CAPTURING T1 etc.
- fun
- integration
Recomended tanks:
- T1
- 13 90
- 50 100
- IS 3
- 110 - maybe I will release some film about this machine.
- t69
Unrecomended tanks:
- TigerII
- VK
Controversial (convince me if you can)
- pershing
- t32
- borsig
Volunteers needed:
- few recomended tanks
- T1 is OBLIGATORY for EVERY volunteer
- camo 5% for every map type is obligatory
- 15k games minimum
- only yellow, green and purple players. Sorry orange, you have to gain more experience

- i dont expect gold ammunition, I disappointed to many times of it. It is good only on T1

In this topic I wil post any informations about my TB.
any volunteers ? : )
Oh yea Oh yea, the Ides of July are upon us!



Posts

: 157


Join date

: 2013-03-25



I dont have 13 90 and 50 100 still : / next week I will use my 3-days premium code, wchich I won few month ago, and grind amx 45.
I thought 110 was the best tier 8?



Posts

: 157


Join date

: 2013-03-25



Its good, but in TB you need also some french firepower ; ) I wanna change tanks, not focused on one only.


Similar topics
---
Permissions in this forum:
You
cannot
reply to topics in this forum